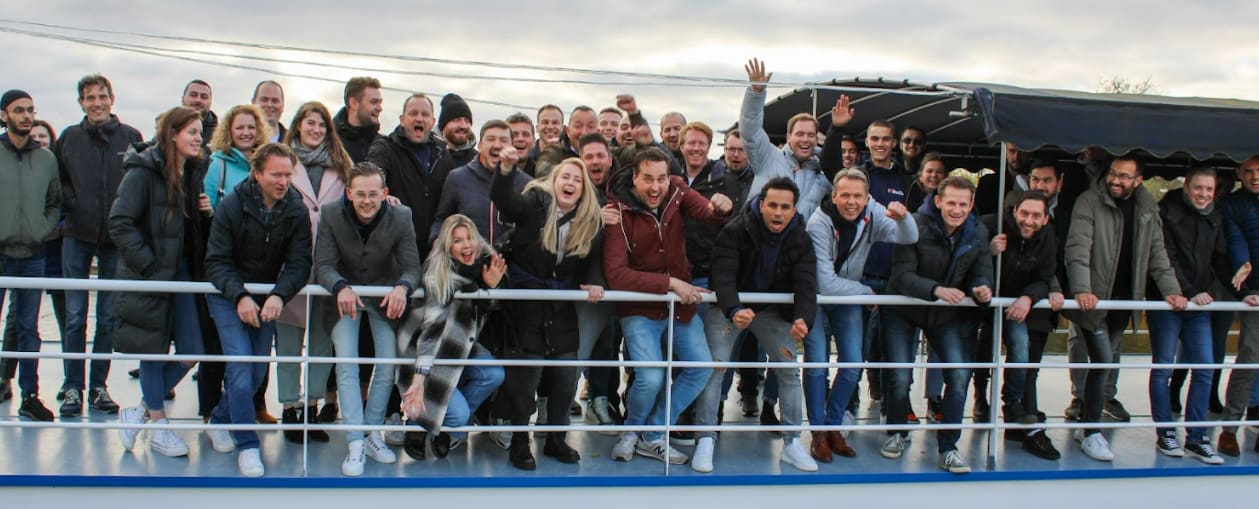 'With pride and passion'
Bring your talent and join our team. Together we are building something great!
YOUR JOURNEY STARTS HERE
A GREAT PLACE TO WORK
WILL YOU JOIN OUR TEAM?
FIND YOUR NEW CHALLENGE HERE
QUESTIONS ABOUT A JOB VACANCY?
CONTACT OUR RECRUITER
Kelsey Schippers

k.schippers@12build.com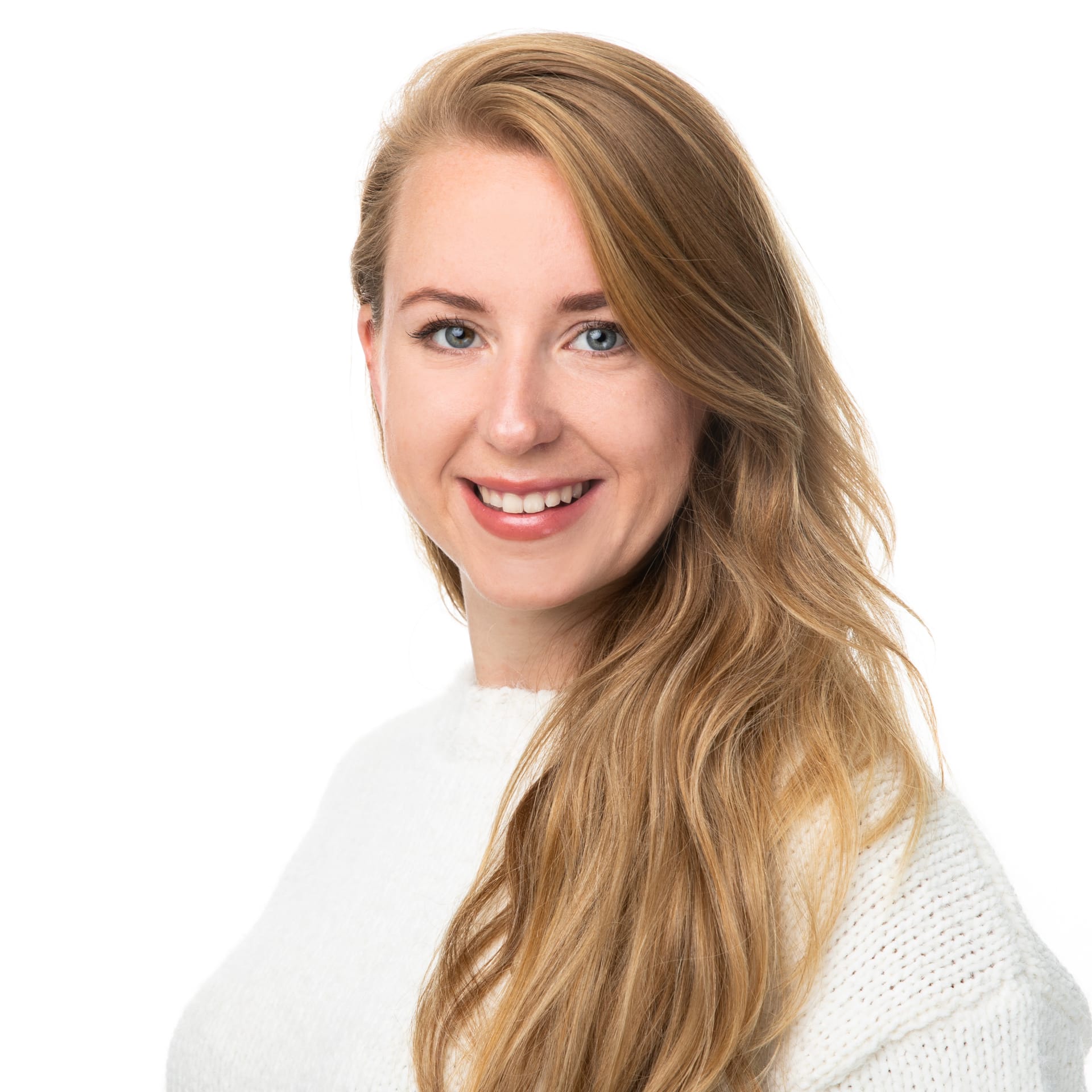 ABOUT 12BUILD
WHO, WHAT AND WHERE
12Build is an innovative and fast-growing software company within the international construction industry.
Thousands of construction companies use our platform to request quotes, submit and share documents with each other. Just take a look at the possibilities at 12build.com.
Meanwhile, we work with more than 50 employees spread over 2 offices and are 4 products, 14 years and 6 moves further.
We have a reputation for listening carefully to our customers, speaking the language of construction and actively converting ongoing feedback into added value for our users at www.12Build.com.
-------------------------------------------------------------------------------
"12Build has now become a place where beautiful things are made and fun things are done."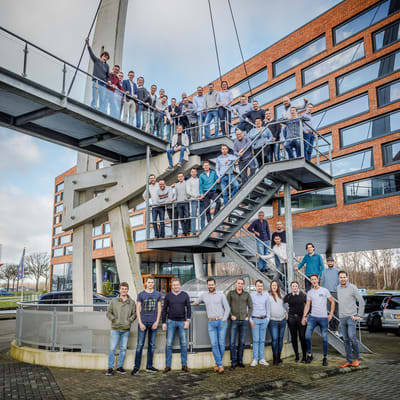 MISSION AND VISION
WHY WE DO WHAT WE DO.
Mission
"12Build matches construction partners on expertise and facilitates a more efficient way of online collaboration."
Vision
The continuously changing construction world of today and tomorrow needs trust, commitment to expertise, better collaboration and reduced failure costs.
We believe that making relevant selection criteria transparent, especially quality, and clear communication in the cloud is the way to go.
Evidence
Open communication, process optimization and joint innovation make collaboration between general contractors and construction specialists increasingly relevant, fair, easy and fun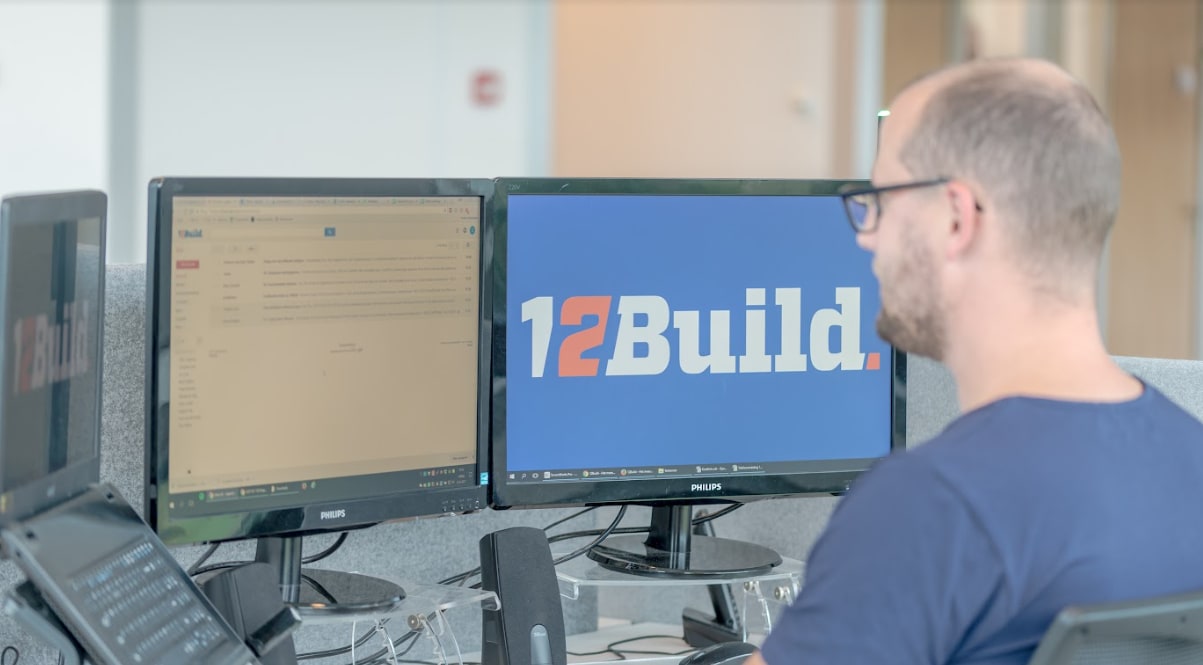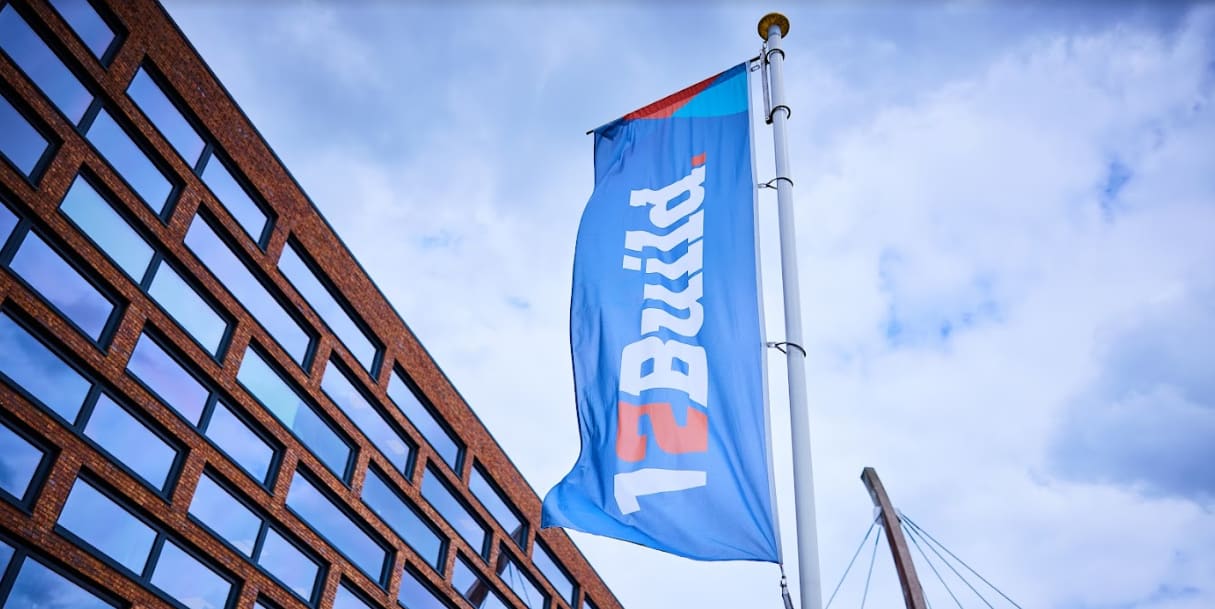 THE BENEFITS
WHAT WE HAVE TO OFFER
✔ Working in a fast growing tech company ✔ Working on something totally new
✔  A proven successful and unique web concept
✔ A workplace where creativity and unconventional thinking are highly valued
✔ You contribute to a better world by sponsoring a child from Compassion
✔ Self learning and self managing organization
✔ Great colleagues ✔ Work in a super cool office
✔ Money
At 12Build, we pride ourselves on our distinctive approach. What we stand for, how we do things and exactly what we do, we describe in this handbook. Are you a new colleague and entering the special world of 12Build, or are you just curious? Then this is totally for you!
With this handbook we try to prepare you a bit
so that we prevent you from running away screaming after the first week. After all, you are important to us. Your talent, ideas and energy help 12Build shine.
Download our handbook here (it is in Dutch):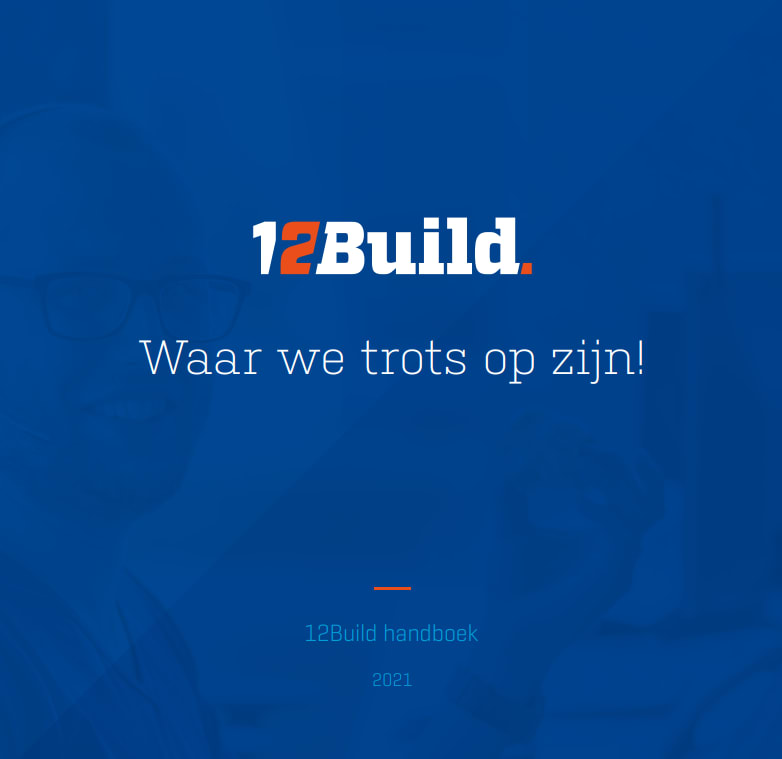 PHOTOS
YOU WANT TO BE THERE!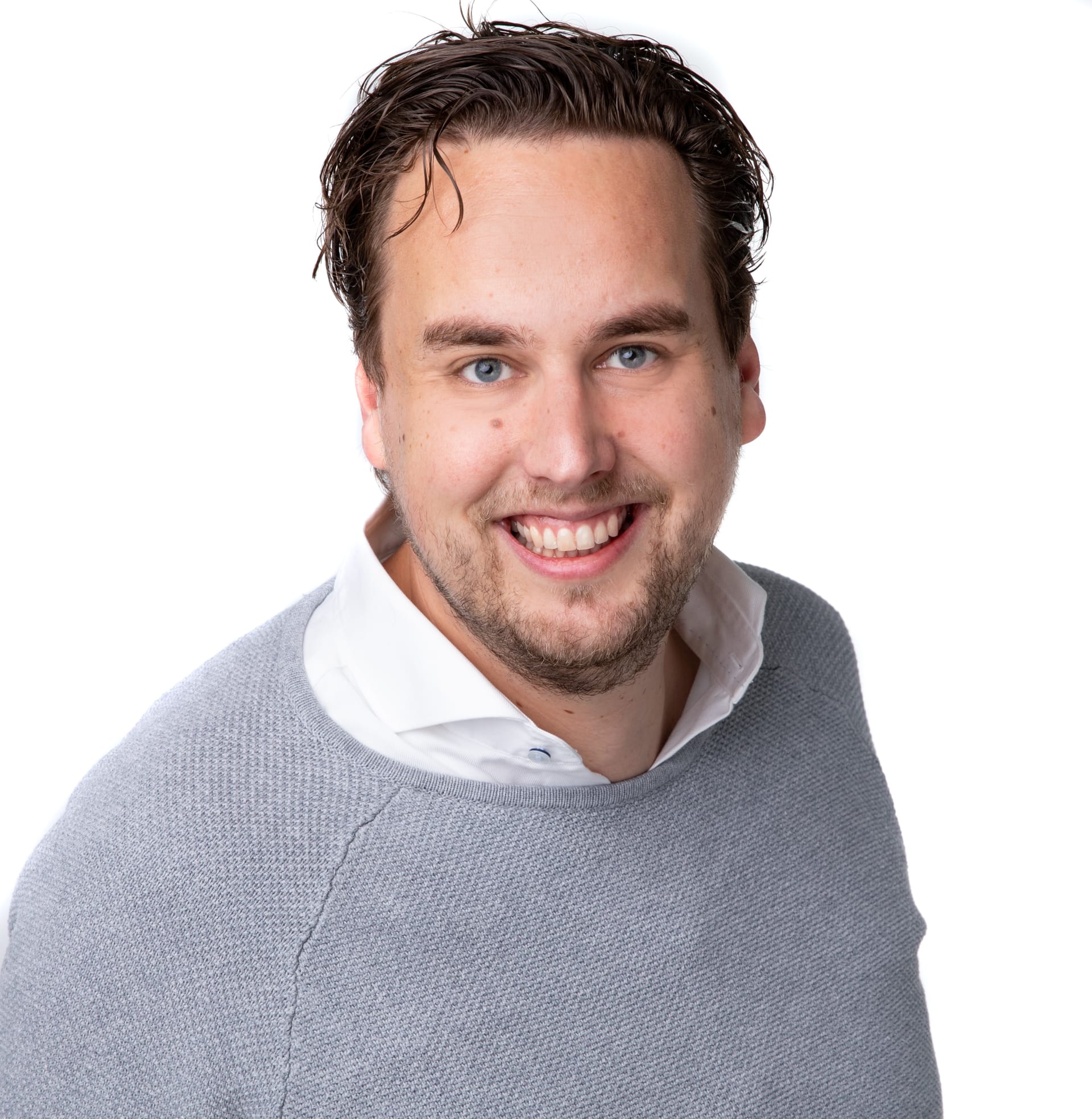 Robbin Stegers - Head of Marketing
Over the past few years, I have had the opportunity to develop within this fast-growing organization from part-time employee to Head of Marketing. Besides investing in the growth of sales and customers, 12Build also focuses on the culture within the organization. The paid attention to this, results in a very pleasant working environment and a successful, driven and fun 12Build team!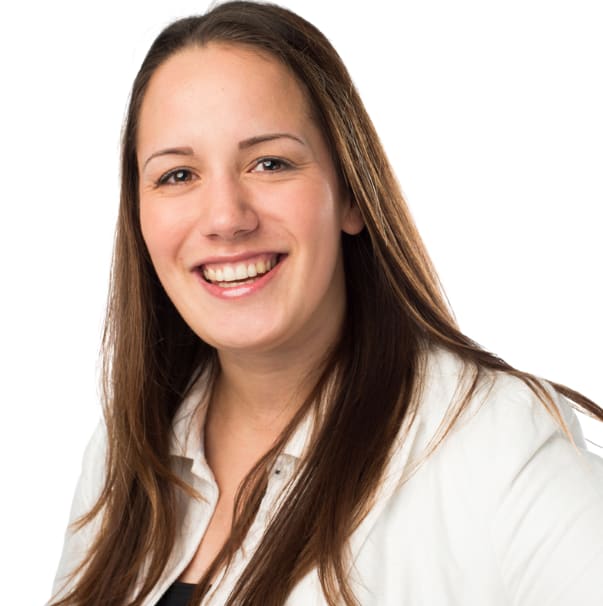 Nicole Egberts - Senior Developer
Working in a fun and engaged team is what makes working at 12Build so enjoyable for me. You can say what you think here, even if you don't agree with something. Standard 30 vacation days, donating blood in the boss's time and the Christmas bonus are nice perks!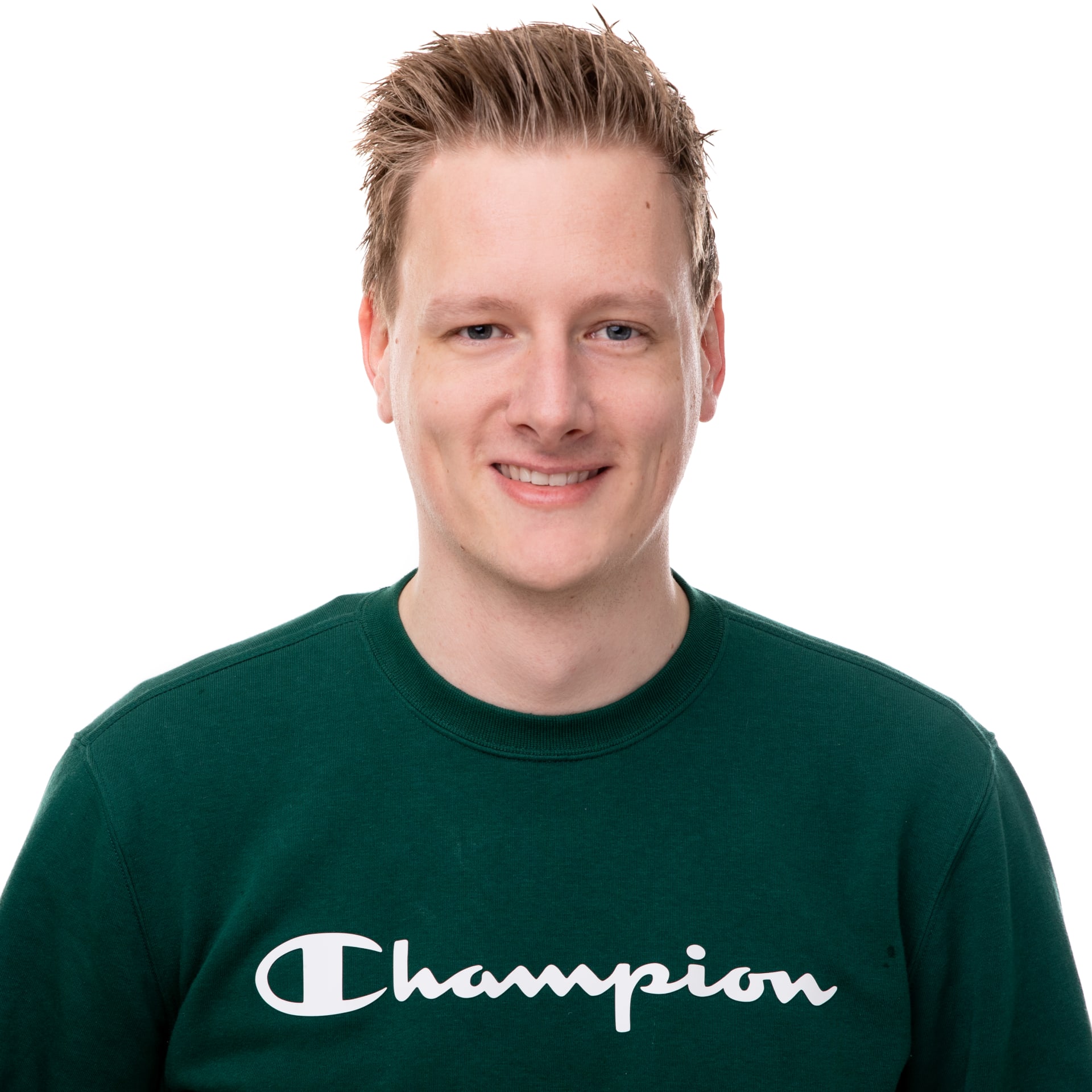 Bart Vehof - Product Manager
The great thing about working at 12Build is that everyone is incredibly driven to add value to the platform in their own way. Not only that, people also want to know how we can do that even faster and better. This, in combination with the great culture, ensures that we not only continue to grow as a company, but also as a person. What more could you want?
CORE VALUES
WHAT ARE THE CORE VALUES OF 12BUILD
Drive
Expect the best, perform the best
To stand still is to go backwards, a 12Builder wants to accelerate. We always go for the highest result and we help each other achieve our goals. We are an inspiring example when it comes to corporate culture and feel the responsibility to make quality and expertise transparent for the European construction industry. We always try to help our clients, whether they need it faster, better or different. 
Openness
Dare to get naked
Communicating in an open and transparent way is quite normal for us, both to our colleagues and to the customer. We have no hidden agendas and believe that everything is better if communication is open and honest. We don't talk about each other, we talk to each other. This creates a pleasant and safe workplace where everyone feels respected and can continuously work together on the basis of 100% trust.
Joy
We love shiny eyes
We celebrate successes with each other, enjoy what we do and radiate it. We go to work with a smile, but we also go home with a smile. We are enthusiastic and have a good dose of positive energy. Everything you do with pleasure and passion, you just do much better. And even when it's not, we always like to have the positive conversation with each other. 
We are a Great Place To Work!